https://www.youtube.com/watch?v=fAKtlGuWxaY&ab_channel=RogerGracieBristol
JIU-JITSU COACHING ADAPTED FOR YOU.
Jiu-Jitsu, commonly known as BJJ, is a martial art that uses weight and leverage to take the fight to the ground and defeats opponents using holds and submissions. Its modern-day focus is on competition, sport, or as a hobby for Jiu-Jitsu enthusiasts. It improves your physical fitness through varied and challenging positional training and routines followed by positional training (known as rolling) on the mats. Led by a coach who adapts training to your own ambitions, Jiu-Jitsu is optimised for self-defense, combat, and competition all in a safe, friendly, and inclusive community.
START A TRIAL
SELECT A ROGER GRACIE ACADEMY IN BRISTOL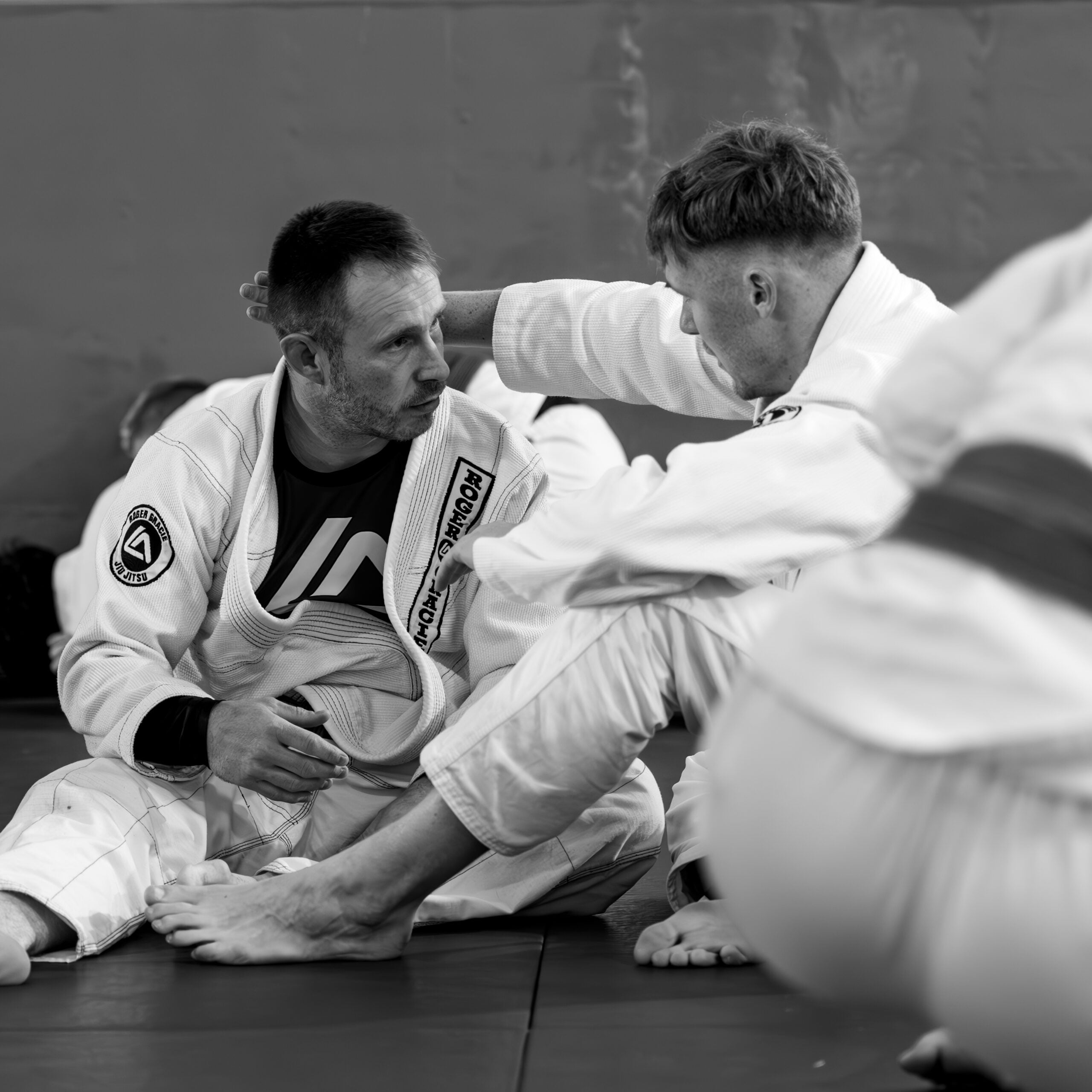 Browse which of our locations in Bristol work best for you. You can see the different schedules, prices, and how to get started with a taster session.
START A TRIAL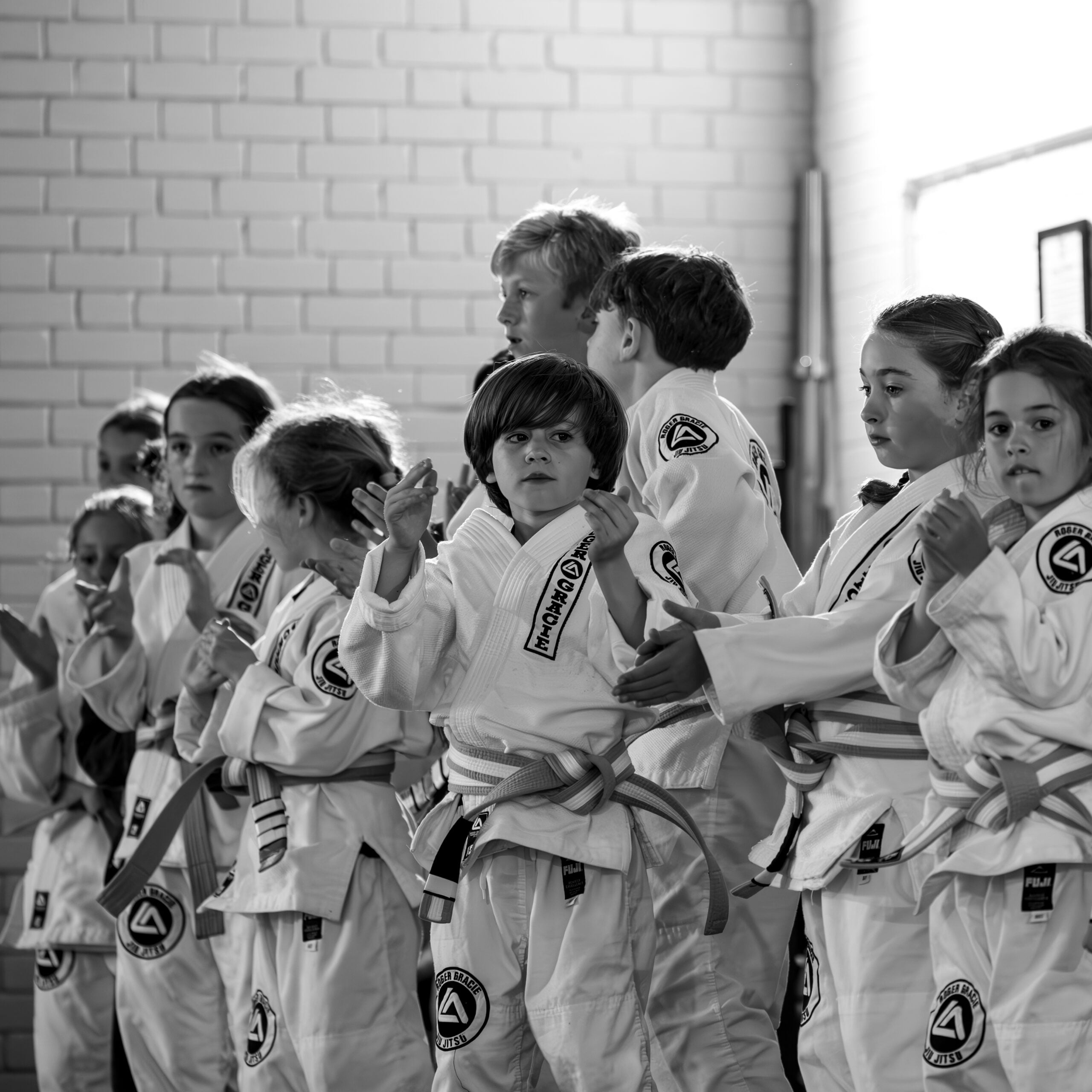 In a typical one-hour Jiu-Jitsu class, you'll go straight into a session and be grouped with like-minded members. At the end of it, you'll know if Jiu-Jitsu is for you – we're sure it is.
START A TRIAL
START YOUR JIU-JITSU JOURNEY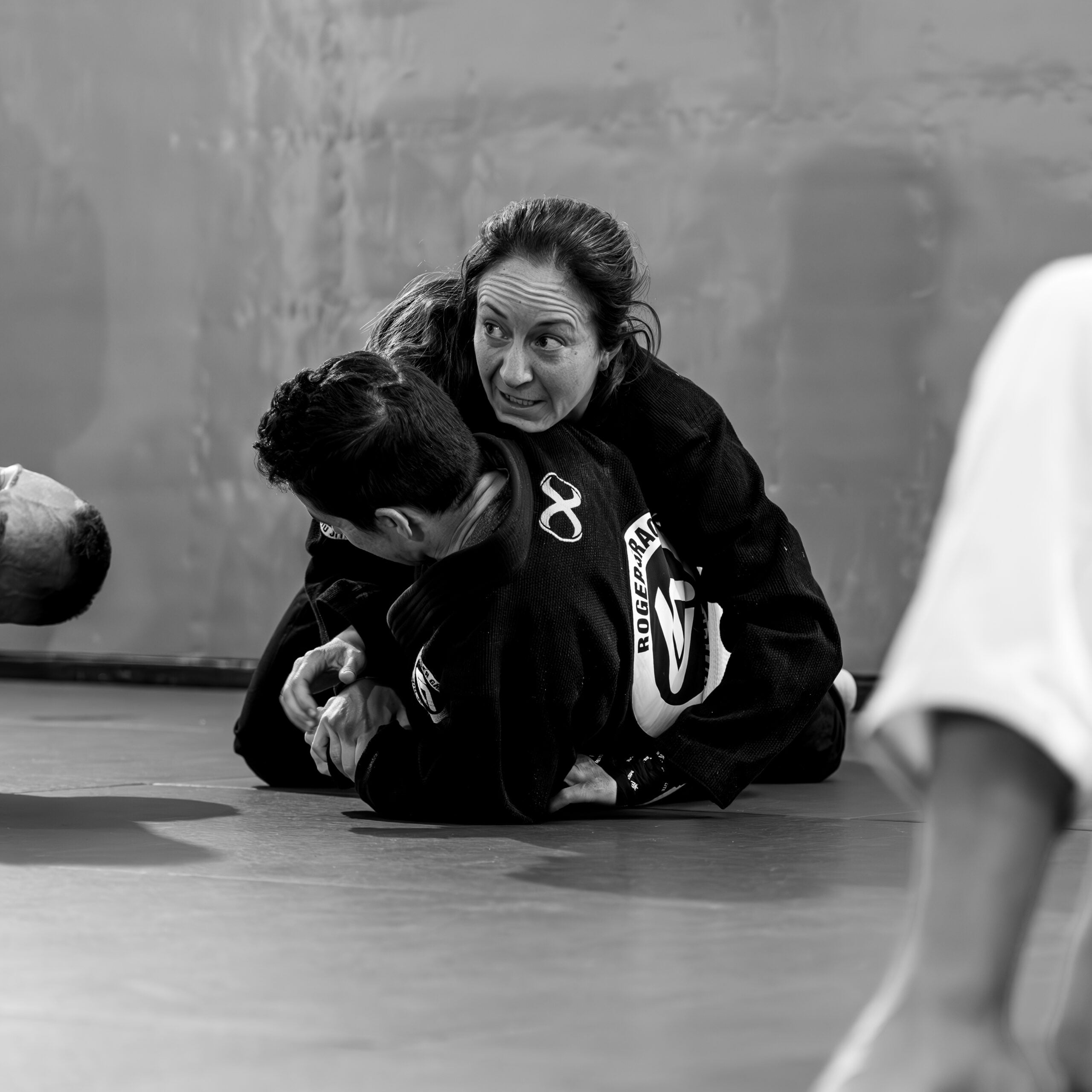 Your coaches will help you safely start your Jiu-Jitsu journey, no matter how fit or experienced you are. Coaches teach you the fundamentals to get you started.
START A TRIAL
JIU-JITSU IS FOR EVERYONE
Coaches leading the way
MEET THE DEDICATED COACHES IN OUR JIU-JITSU COMMUNITY
Luke Chamberlain
FAVOURITE SUBMISSION: REAR NAKED CHOKE
Clayton Chamberlain
FAVOURITE SUBMISSION: HEAD & ARM CHOKE
Adrian Wisla
FAVOURITE SUBMISSION: ARMBAR
Mikey Monaghan
Phasellus viverra nulla ut metus varius laoreet. Quisque rutrum.
Beata Gozdziaszek
FAVOURITE SUBMISSION: MOUNTED TRIANGLE
Emilia Jastrzebska
FAVOURITE SUBMISSION: EZEKIEL CHOKE
Grzegorz Grams
FAVOURITE SUBMISSION: ARMBAR
Carson Coles
FAVOURITE SUBMISSION: D'ARCE CHOKE
Maximillian Armstrong
FAVOURITE SUBMISSION: REAR NAKED CHOKE
Ash Gibson
FAVOURITE SUBMISSION: ARMBAR
Yalcin Sucu
FAVOURITE SUBMISSION: OUTSIDE HEEL HOOK
Leo Veloso
FAVOURITE SUBMISSION: REAR NAKED CHOKE
Neil Sanders
FAVOURITE SUBMISSION: NORTH SOUTH CHOKE
Robert Gyorfi
Sed vulputate purus sed facilisis dignissim erat.
Ben Thomas
FAVOURITE SUBMISSION: BOW AND ARROW CHOKE
Luke Dixon
FAVOURITE SUBMISSION: KNEEBAR
Max Morgan
FAVOURITE SUBMISSION: ARMBAR
Will Southern
FAVOURITE SUBMISSION: TRIANGLE CHOKE
FREQUENTLY ASKED QUESTIONS, ANSWERED.
You're welcome to join any class across any of our clubs in Bristol. We also recommend attending the beginners-only classes. These classes are designed and optimised for beginners to solidify their fundamentals.
Clothing varies from class to class. For your first time, we recommend a training top and shorts (or whatever you feel comfortable exercising in). No zips should be worn in class. We also provide clean, freshly washed uniforms to those wanting to try a class, free of charge, across all of our clubs in Bristol.
In your first class, you will be taught basic movements and techniques for Jiu-Jitsu. You will practice these techniques against a partner. The instructor leading the class will keep a close eye on you.
Start a trial at Roger Gracie Bristol
Sign up, schedule your intro class, and train world-class Jiu-Jitsu with 800+ members in any club across Bristol.